Chickens for Hobby | Predator Protection / Fences
Electrified poultry netting ensures the safe and secure keeping of outdoor poultry. Eggs are safe, and predators or over-inquisitive pets are kept at bay.
Non-electric Poultry Fence - 1.5m tall, 24m long
This poultry fence is non-electric so it is not suitable for preditor protection. So if you want to keep your chickens contained where preditors are not an issue this could be a great option for you.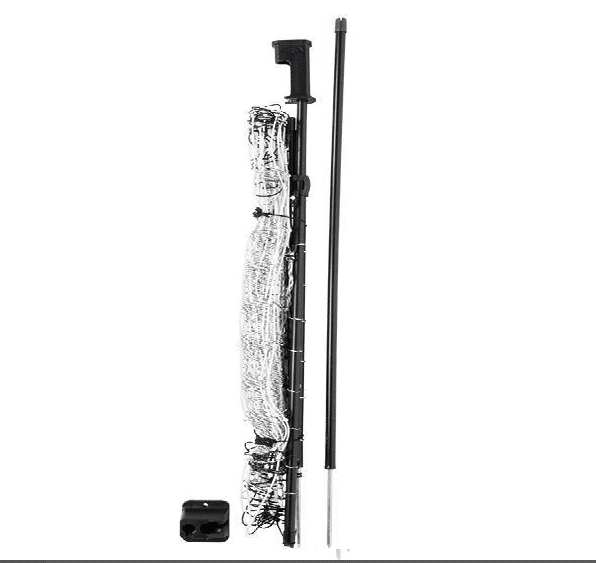 The Electric Fence Hot Gate provides easy access in/out of netting enclosures without the need to turn off the fence energizer.
Electric Poultry Fence 25m
Fence lengths can easily be connected for longer runs. Each 50m long fence incorporates 15 plastic posts with steel dual prong step-ins. The posts are evenly spaced along the net, and all have a double spike on the bottom, so they are easy to push into the ground with your foot.