Commercial Chicken Farming | Predator Protection / Fences
The Electric Chicken Fence is 120cm high and 50m long and incorporates 11 horizontal electrified strands with the strengthened top strand, and non-electrified verticals and bottom strand.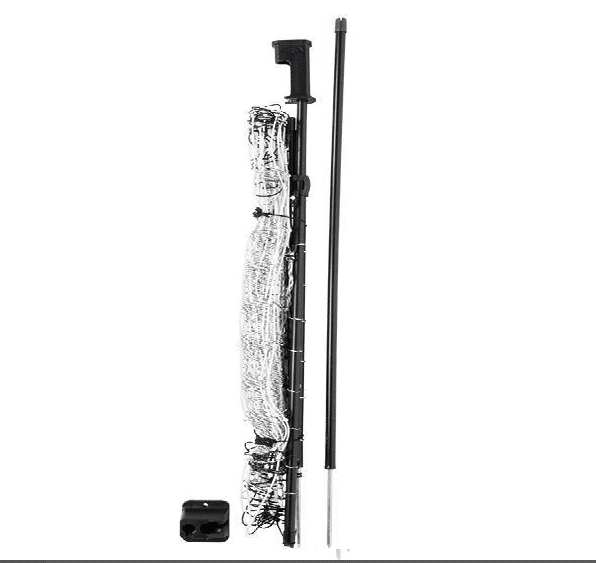 Provides easy access in/out of netting enclosures without the need to turn off the fence energizer.
Electric Poultry Fence 25m
Fence lengths can easily be connected for longer runs. Each 50m long fence incorporates 15 plastic posts with steel dual prong step-ins. The posts are evenly spaced along the net, and all have a double spike on the bottom, so they are easy to push into the ground with your foot.