We offer our high quality, automated Rollaway Nesting Box System on its own to put into your own chicken shed.
The Rollaway system features a solar panel and battery. These operate the nesting boxes gates to open and close, so you don't have hens in the nests at night dirtying the plastic laying mats.
Through the middle of the nest boxes is a hand wind conveyor belt for fast and easy collection of eggs.
On the front of every nesting box module there are 2 privacy flaps – this helps the nesting area to be a little more dark creating a safer and more comfortable environment for the hens.
The rollaway nesting boxes comes Flat Packed ready for assembly. Please ask us for a shipping quote.
The nest boxes are all 1.32 metres wide and just shy of 1 metre in height. The length of the units varies from 2.5 metres to just over 7 metres. It is recommend that you allow for about an extra metre in length to be able to collect eggs comfortably and with ease.
Our Two Most Popular Sizes: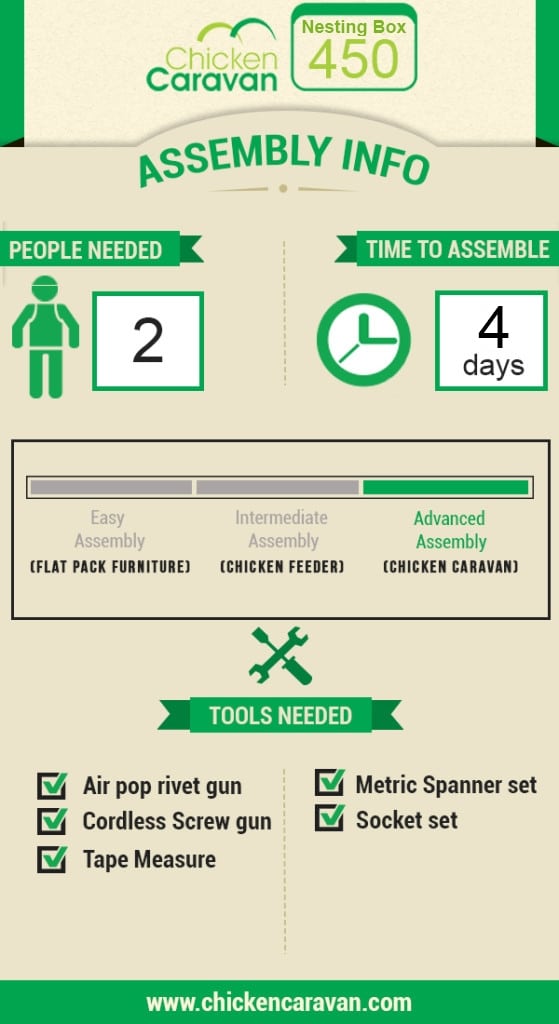 Want different size nesting box?